Why do a summer course language in Marbella?
With over 300 days of sunshine a year, in its privileged enclave at the foot of the Sierra Blanca mountains on the Mediterranean shore and with its ideal microclimate, breathtaking landscape and stunning beaches, Marbella earned its status as one of Europe's top tourist destinations back in the 1960s. However, what makes Marbella a unique city is its mix of cosmopolitan and traditional Andalusian life, where both locals and visitors alike can enjoy the plethora of sights, sounds and activities that the city offers. Marbella has something for everyone.
The name of Marbella is synonymous with an international jet-set lifestyle, complete with luxurious yachts at anchor in its port and flamboyant parties that last till dawn. But the real Marbella is still very much alive in the charming narrow streets of its old town and the richness of its history. Of course, the city abounds with fancy restaurants, famous brand fashion outlets and the most elegant beach clubs on the Coast, but we will introduce you to the Marbella that the locals enjoy, the affordable tapas bars and restaurants, the best places to find a bargain and the chiringuitos and beaches frequented by Marbella's Spanish population with their friends and families.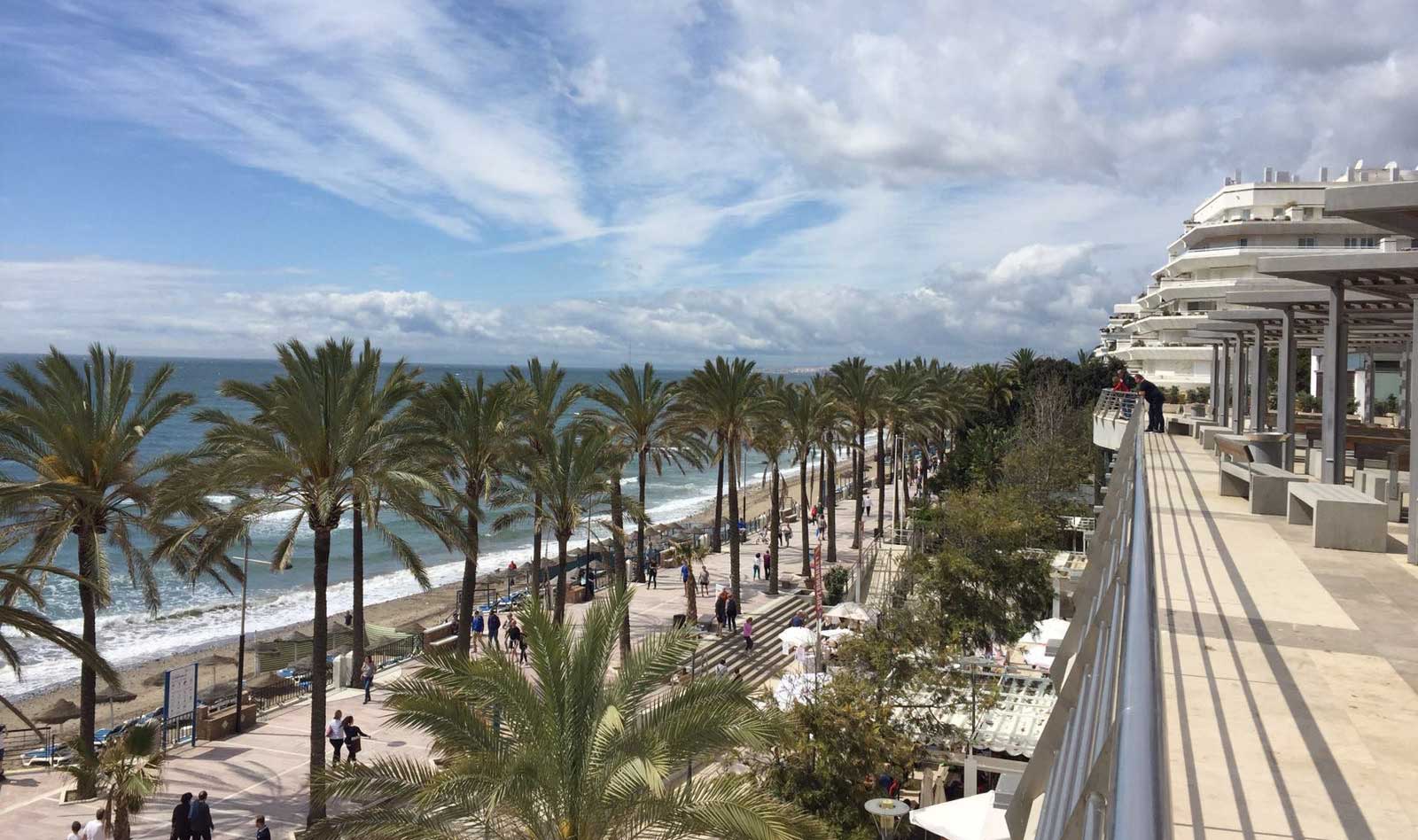 Students booking a Summer Course in Marbella will find a wide choice of accommodation solutions, activities and everything that a top destination can offer, at the most advantageous prices. We encourage you to compare our Summer Courses prices with those in other Spanish cities like Madrid or Barcelona, looking carefully not only at the price of the course but also at the cost of accommodation.
To sum up, what could be better than spending your summer holidays in one of Europe's top tourist destinations and learning Spanish at the same time? Book your Summer Course in advance and benefit from our special offers.
You are welcome to ask for more information and we will pleased to answer all your questions.
Besides Spanish lessons, we offer different activities and can book excursions for you to visit the main Andalusian cities.