SPANISH & ENGLISH LANGUAGE SCHOOL IN MARBELLA
ENGLISH & SPANISH LANGUAGE SCHOOL IN MARBELLA SPAIN
MISS LANGUAGES SCHOOL MARBELLA
ENGLISH & SPANISH LANGUAGES SCHOOL IN MARBELLA SPAIN
Spanish and English Language School Marbella. Courses for Beginners to advanced. Learn Spanish or English and improve your speaking and writing skills.
Spanish Classes in Marbella, Spain: Intensive Spanish Courses are designed for those students who want to become fluent in Spanish in the shortest possible time. Hold a conversation in Spanish. Learn the basics and some intermediate of Spanish grammar. Acquire basic and some intermediate Spanish skills.
English classes in Marbella, Spain: Support classes to help our students to understand and pass the subject and courses based on the Cambridge method so that they learn mainly to speak English, relying on the four basic skills: reading, speaking, listening and writing.
Learn Spanish in Marbella, Spain: The easy way to learn Spanish in Marbella International Spanish School, one of the best places to learn Spanish in Spain. Miss Languages, Spanish and English Language School, its the ideal location to learn Spanish and enjoy the great climate and live the Andalucian lifestyle.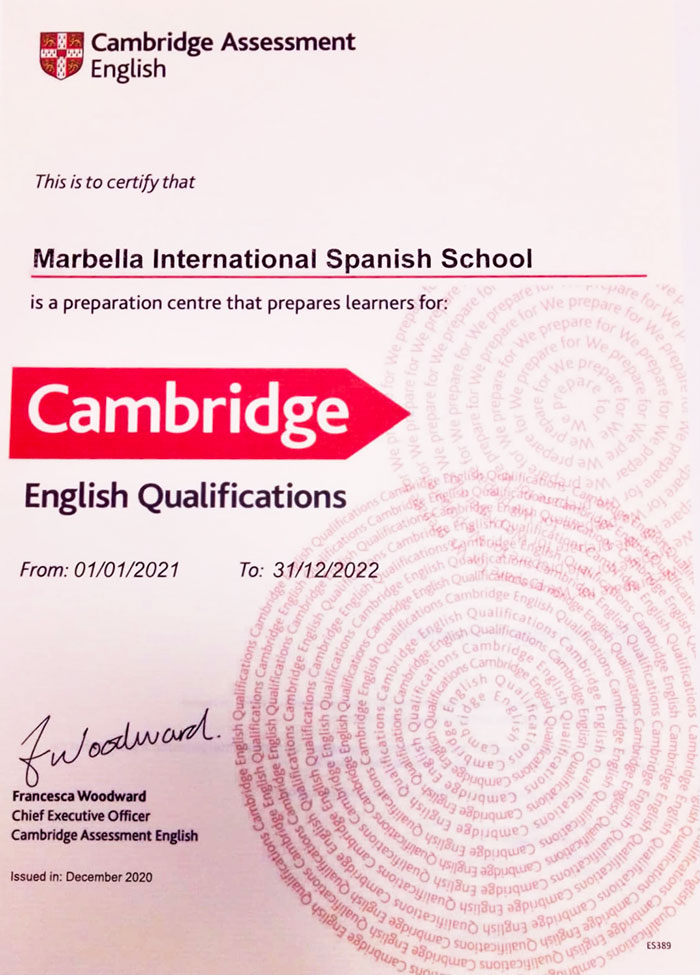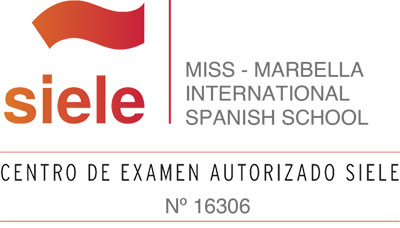 Book Now: Private English & Spanish Lessons
Package: 10 hours with a private teacher
Courses for beginners to advanced
Make the most of your holiday with Spanish Classes
A great way to learn Spanish and spend your holidays in Marbella, Spain. Students booking a Summer Course in Marbella will find a wide choice of accommodation solutions, activities and everything that a top destination can offer, at the most advantageous prices. We encourage you to compare our Summer Courses prices with those in other Spanish cities like Madrid or Barcelona, looking carefully not only at the price of the course but also at the cost of accommodation.
"Thanks to Sofia and Maribel I have obtained the B1 in two and a half months! I needed to get the degree in that period of time and it was the only academy that agreed to help me achieve my goal.
Very highly recommended not only for the training but for the good atmosphere and good treatment they have. A thousand thanks girls!"
"Very professional and personal teachers!"
"I was totally lost in English and I met Maribel, she gave me classes and she taught me a lot, she clarified all the grammar, she taught me to do good writing, to improve my hearing and speech, etc. Explains great and super well, I recommend 100%!"
LEARN SPANISH IN MARBELLA, SPAIN
• Intensive Courses: 10-20 hours of lessons per week.
• Year Round Courses: 3-6 hours weekly.
• Private lessons: tailor-made lessons.
• DELE Preparation Course.
• Summer Course: Intensive Course, accommodation, fun and cultural activities…
• Business Courses: speaking, reading, writing and listening.
we take on everything.
SPANISH COURSES PRICE LIST
• Intensive Course –Become fluent in Spanish. From €117,50/week
• Year Round Course –Become confident in Spanish. From €130/month
• Private Lessons –Customise your learning. From€26.50/lesson
• DELE Preparation Course –Get the best results with your Diploma. From €23.50/lesson
• Summer Course –Make the most of your holiday. From €927/Course
• Intensive Spanish Course for Companies. Bespoke budget for companies
What we are talking about.